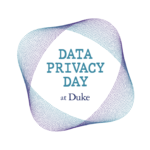 In honor of Data Privacy Day 2023
Please join us for
Privacy in a Post-Dobbs Landscape: Health Data, Technology, Law & Policy
Feb 2-3, 2023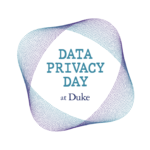 The Supreme Court's June 2022 decision in Dobbs v. Jackson Women's Health and the state laws banning abortion that are being enforced and enacted in its wake have implications for privacy that reach far beyond an individual's right to decide whether to have an abortion. Twenty-first century technologies, surveillance, our data economy, and the lack of effective privacy protective laws create a post-Dobbs landscape rife with privacy challenges and harms. Our Data Privacy Day 2023 event, "Privacy in a Post-Dobbs Landscape: Health Data, Technology, Law & Policy," will explore some of these issues. In our first panel discussion, we will consider reproductive health data, the limited nature of HIPAA and the privacy implications of interoperability mandates; the increasingly important role played by telemedicine and medication abortion for privacy and reproductive health; and the rise of self-managed abortion, criminalization and the associated surveillance of women. In our second panel, partners from three of the country's leading law firms will discuss the multi-faceted ways in which laws passed in the aftermath of Dobbs are affecting the interests of a broad spectrum of clients and the ways data privacy issues arise in and affect their post-Dobbs practice of law. We hope you will plan to join us on February 3 at the Duke Law School!
Agenda
Feb. 2, 2023
Welcome Dinner for Panelists
February 3, 2023
Duke Law School, Room 3041
9:00 - 9:15 am: Check-in and Continental Breakfast
9:15 - 9:30 am: Opening Remarks and Welcome (Jolynn Dellinger and David Hoffman)
9:30 - 10:45 am: Health Data, Telemedicine, Self-Managed Abortion and Surveillance (Carly Zubrzycki, Rachel Rebouché, Stephanie Pell)
11:00 - 12:15 pm: Big Law: Helping Clients Navigate a Rocky Post-Dobbs Terrain (Colleen Theresa Brown, Beth Brinkmann, Chris Hart)
12:30 - 1:30: Panelist Lunch (invitation only)
About Data Privacy Day
History of Data Privacy Day and Data Privacy Week
Data Privacy Day began in the United States and Canada in January 2008 as an extension of the Data Protection Day celebration in Europe. Data Protection Day commemorates the Jan. 28, 1981, signing of Convention 108, the first legally binding international treaty dealing with privacy and data protection. Until 2021, Data Privacy Day was observed annually on Jan. 28 and is the signature event in a greater privacy awareness and education effort.
In 2021, the NCA (National Cybersecurity Alliance) expanded Data Privacy Day into Data Privacy Week with the goal of increasing awareness about online privacy.
Year-round, NCSA educates consumers on how they can own their online presence and shows organizations how privacy is good for business. NCSA's privacy awareness campaign is an integral component of STOP. THINK. CONNECT.
Source: https://staysafeonline.org/programs/data-privacy-week/about/
Excerpt from Professor David Hoffman's Policy@Intel blog post:
"Data Privacy Day began with a conversation at my dinner table eight years ago, when Leonardo Cervera Navas and Jolynn Dellinger joined my family for dinner.
Leonardo had the idea first that it would be wonderful if there was a day when people could recognize those shared values and promote transatlantic cooperation. Data Protection Day had already been recognized in Europe and held on January 28th, which is the anniversary of the Council of Europe's signing of Convention 108. It is Convention 108 which first recognized privacy as a fundamental human right. I have a vivid memory of Jolynn then saying, "We shouldn't just talk about it, we should do it." By the end of dessert, Data Privacy Day was born.
​
Data Privacy Day has come a long way since that dinner. Jolynn, the initial project manager for the event, turned our idea into a reality. Leonardo secured the participation of then European Data Protection Supervisor Peter Hustinx, and representative of the Italian Garante Giovanni Buttarelli for an event at Duke University Law School. Now thousands of organizations recognize Data Privacy Day and participate in events to build privacy awareness."
Full Story at: https://blogs.intel.com/policy/2016/01/28/origins-data-privacy-day/#gs.sblogs
This event is sponsored by: